Back to Year 2 Menu - Previous Chapter - Next Chapter
The Importance of Freedom of Expression
by Marlii
These darn computer systems keep going down.

I swear, Mr. Noel's modern system isn't as infallible as he claims it to be. I scan a barcode on a book and I have to wait fifteen seconds for the screen to tell me that it couldn't read the damn barcode. And then it asks me to scan it again! I should just go back to manually typing in every number.

At least I have an excuse to call up the technician. But is my frustration worth a good fuck? Shi'll go into the the computer room and mess with a few cables, then come out and tell me everything should be working again. It's magic. And I like it. I like hir.

I know I'm rambling a bit, but the system is down right now and I don't have much to do besides stamping books and writing down what I need to enter into the system when it's up again. So please forgive me as I speak about my trysts.

I don't know hir name, and shi only knows my first name. But I feel like we've made a bond with the short moments of time we've been in the same place. It's not about the anonymity of the sex. I'm not into pure sex with strangers. What we have here is an opportunity to express ourselves -- to be liberated from people recognizing us by our mere professions.

I'm a librarian and shi's a technician, but that's not all we are. We're complex creatures, not bound to our profession. We need to take time for ourselves.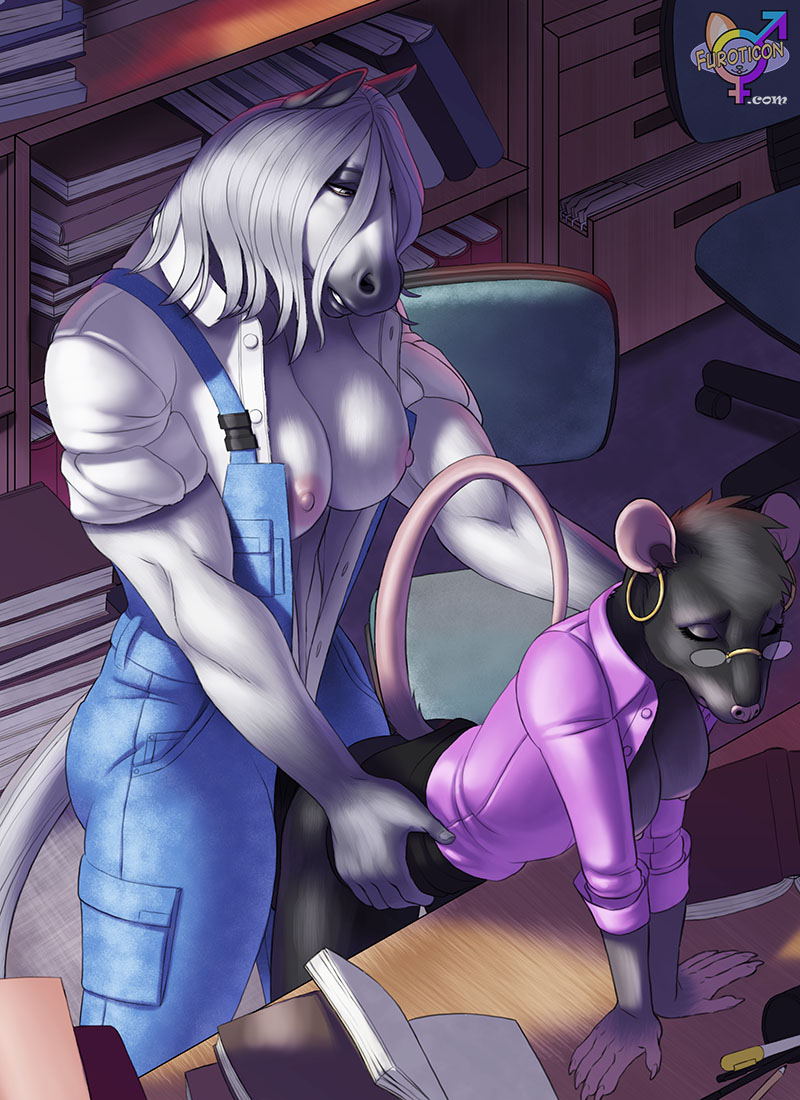 Art by Nikcesco


And that time, when only the dim office lights illuminate us, is when we express ourselves the best.
-Marlii
(Author: Sam)
Back to Year 2 Menu - Previous Chapter - Next Chapter