I know I say conventions are awesome a lot, but Furry Fiesta was awesome! We filled up on 75% of our tournament spots in the first day. Furry Fiesta has some of our most dedicated fans!

In fact, this convention went so fast that I only had a moment to take pictures during the sealed tournament on Saturday!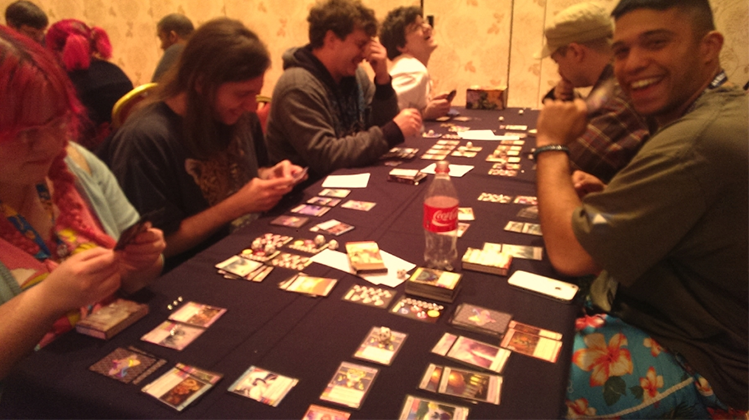 Furoticon tournaments are a lot of fun!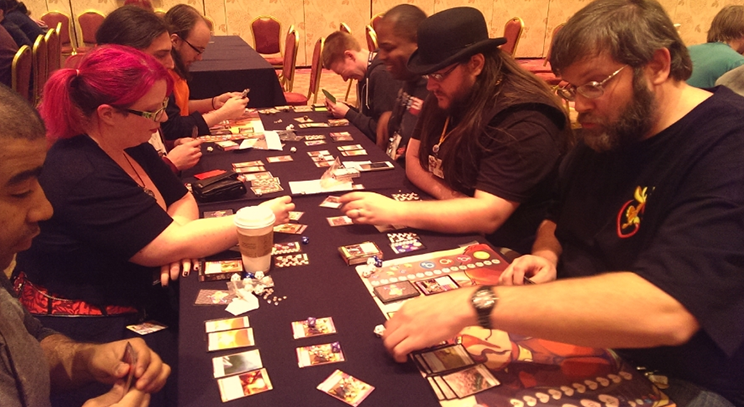 They also have a number of strategic moments!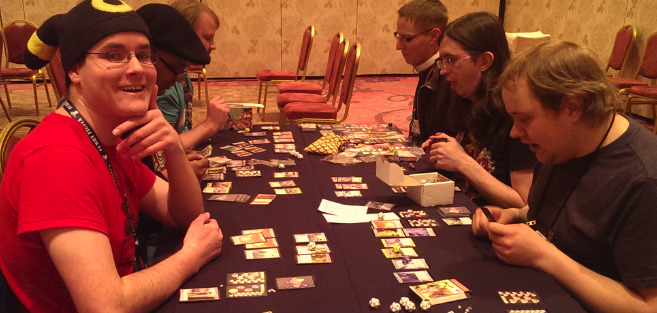 And it's all fun!



If you played in the beginner event on Friday and filled out a survey, don't forget to create a Furoticon account!

Ready to play more? Build your deck and sign up for a free webcam tournament with prizes!

We'll also be at three conventions in the next two weeks! Check the right-hand sidebar for our schedule of events!

My thanks go out to everyone for your continued support of Furoticon!

Sorry, comments are closed for this article.

8 comments:



Lemonbread on Feb 28th, 2015 @ 08:14 PM
Considering what the card game's like, some of the people in those pictures seem to be taking it way too seriously XD

ezekiel_tyr on Feb 24th, 2015 @ 10:30 PM
hope i can be in that tourny

RaithAerowing on Feb 24th, 2015 @ 08:20 PM
Had a super blast like always Seppel. Cant wait to see yall again next year and hopefully i can make it to more then one tourny.


Seppel on Feb 24th, 2015 @ 03:40 PM
@Nezumi & Bliz: We sold almost all of Tribes, but there's still a little left for future conventions. :)

Nezumi12 on Feb 24th, 2015 @ 03:36 PM
what are the odds of getting Tribes at upcoming events? i'd love to get more if possible and doubt they'll make it back into the online store.
and is there any chance of reprints in later sets?

Zeneth_Starr on Feb 24th, 2015 @ 02:54 PM
Hope everything went smoothly there. No running into silly issues with the con officials.

Looks like another fun tourney.

blizleopard on Feb 24th, 2015 @ 09:44 AM
I hope that they bought all the rest of Tanglebrook while you were there. Otherwise, I might still want some! :P

KeatonDawner on Feb 24th, 2015 @ 08:05 AM
WOO! I wussed out of last year's tourney's, but at this year's FA:U I'm SOOOOOO gonna be there :D No if it only wasnt sooooo long away yet >.<


Older news