It's finally here! The full Climax 2 set is now in the card spoiler for all to see! Every last card -- from Di'Ahla to Kemah Karah -- is available to browse as you please!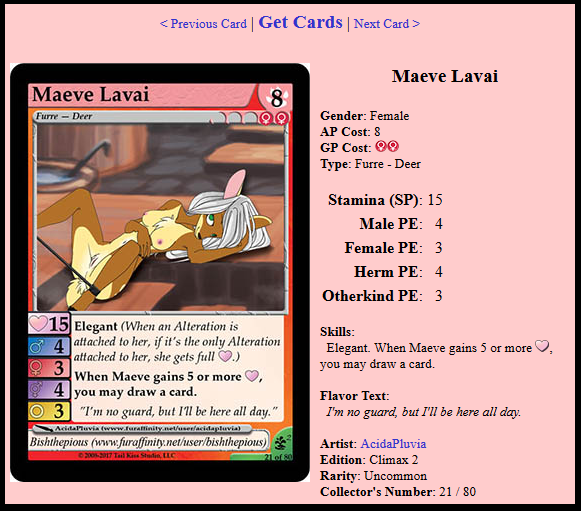 As always, if you see any errors, feel free to report them in the comments!


But wait, there's more!

Don't forget to log in so you can rate the hotness and the coolness of each card!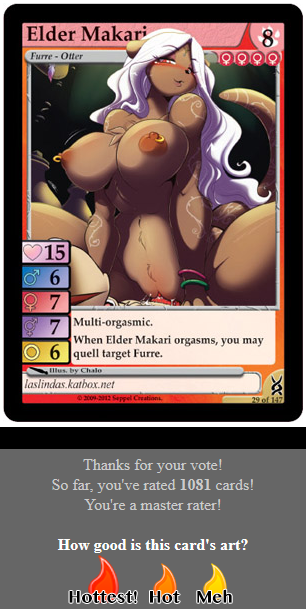 Click to vote!

If you rate over 500 cards, you'll win a Master Rater badge on your profile!

Sorry, comments are closed for this article.
7 comments:
Hypnox on Jan 10th, 2018 @ 01:18 AM
Rate, rate!

ray35 on Jan 9th, 2018 @ 01:27 AM
you are super cool sexy

cuddles on Jan 8th, 2018 @ 04:57 PM
Time to go and rate some more cards.


ray35 on Jan 7th, 2018 @ 07:32 PM
you are super on the map

ezekiel_tyr on Jan 5th, 2018 @ 06:14 PM
i believe i already have the master rater unless it was taken back lol

ShadowWolf515 on Jan 4th, 2018 @ 09:35 PM
Ohhhh this is really cool

Nezumi12 on Jan 4th, 2018 @ 01:54 PM
woohoo! more cards in the spoiler!
looking forward to the day the next expansion gets added (one can hope, can't one?)


Older news