The way the Murodian rats integrated themselves into Alphus wolf society was subtle. Because war was forbidden by the dragons who watched from above, tactics in Tanglebrook took a more subversive angle.



Art by Evillabrat


The first tales of Murodian existence were accounts that no Alphus would ever believe.

"Don't tell ghost stories. Just admit the truth -- you accidentally dropped your ceremonial beads while you were out gathering."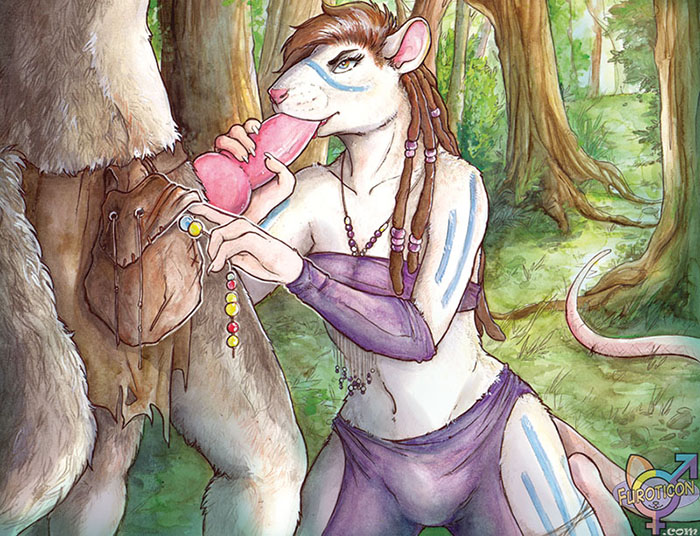 Art by Tanutanuki


It is for honor that the Murodian steal from the Alphus, for the respect they earn by wearing one of the "magical necklaces." Murodian standing within their tribe is all but bought by the spoils of their advances -- their elders are the ones most wealthy with ill-begotten goods, and the leaders that are looked up to are the ones with the most nimble feet and fingers.

But the Murodian code doesn't call it stealing -- it's trading. A Murodian rat always gives something in return. Whether it be pleasurable, or... significantly lesser of value.



Art by Talenshi


If you find Murodians offering you a gift, they've already secreted away what they want. And you've realized too late that a trade is being completed.

It's best advised that you not find out what happens when you decline a Murodian gift.

Will the Murodians trade wisely to achieve power? Or will the Alphus learn how to outsmart the Murodians at their own game?

You'll decide their fate in Tanglebrook: Wolves vs. Rats!

Preorders start June 1st!

Sorry, comments are closed for this article.

11 comments:



LadySikerra on May 9th, 2016 @ 05:08 PM
The rat in purple is absolutely amazing. Love that image.

Shadowfearspy on May 7th, 2016 @ 08:12 AM
i am loving the art work for the Murodian rat's. is there any artwork for the leaders of the two tribes yet ?

ezekiel_tyr on May 7th, 2016 @ 07:19 AM
that first picture just like hi.. ahhh... very nice


maramahrolf on May 6th, 2016 @ 11:35 AM
This looks to be an interesting set.

Kaia_Cougar on May 6th, 2016 @ 09:03 AM
While lions will always be my tribe, I'm glad to see rats making a return.

yiff22 on May 6th, 2016 @ 04:25 AM
I'm so excited! Sexy manipulative rats. Yes please!

Nezumi12 on May 6th, 2016 @ 01:27 AM
"...most nimble feet and fingers." and mouths, apparently, as well.
not that i'd complain...

Jaxon on May 5th, 2016 @ 09:31 PM
This post just got me way more interested in the rats than I was before! :)

blizleopard on May 5th, 2016 @ 07:03 PM
I actually like how this adds to the narrative, and makes the cards that you can play much more fun!

cuddles on May 5th, 2016 @ 06:14 PM
I hope someone declines a gift. I want to know what happens.

Zeneth_Starr on May 5th, 2016 @ 04:51 PM
Wow! Was NOT disappointed. Mucho-ratto.!



Older news