As the orgy heats up, the burlesque troupe calls for the move to the baths - they're hot and sweaty from their dancing, after all!

Oromet is lucky enough to continue being the center of some delicious attention!

...



Art by Frienem



...

That is, until Asyari steals back the show! Not-so-innocent bystanders already enjoying the baths find it easy to join in~

...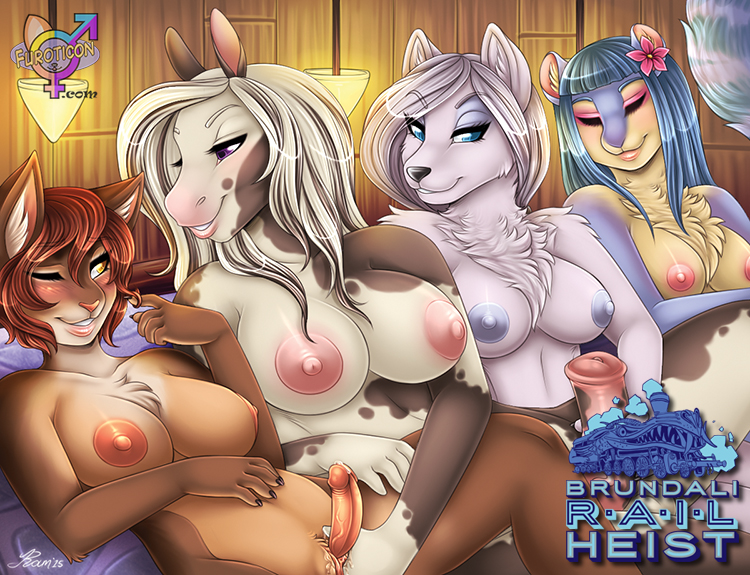 Art by Roum



...

Not to be completely outdone, Plumeria gets in a few licks of her own!

...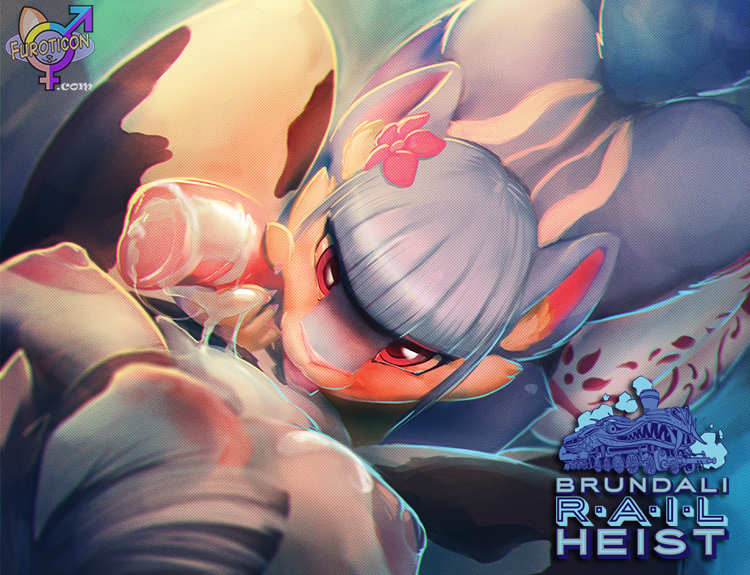 Art by Dawkz



...

And, toward the end, Plumeria and Oromet are reunited in each other's...er...laps.

...


Art by IonToon
Sometimes you have to just let the pictures talk for themselves!

Tomorrow, a card spoiler that will match tonight's update!
Brundali Rail Heist preorders begin June 1st!
Sorry, comments are closed for this article.
8 comments:
Zeneth_Starr on May 17th, 2015 @ 12:32 PM
There's a lot of gorgeous art here.

Raishi on May 16th, 2015 @ 04:54 PM
Rrrr, Oromet is gorgeous. One of my favorites so far!

Lemonbread on May 16th, 2015 @ 01:51 PM
Seem to be alot of herms in this group. Like, more than normal. Not complaining, just find it interesting.


cuddles on May 16th, 2015 @ 12:35 PM
Who is that by the window in the last picture?

Nezumi12 on May 16th, 2015 @ 10:36 AM
that second pic looks like the perfect All-You-Can-Eat buffet for hedonists.
pretty sure if i was at that bath house, i'd get all kinds of distracted and walk out looking like a giant pink prune.

Draconis on May 16th, 2015 @ 07:58 AM
The last two pics are incredibly hot. Can't wait to see what cards they end up on.

ezekiel_tyr on May 16th, 2015 @ 05:37 AM
i likes that last picture

Gamerwolf85 on May 15th, 2015 @ 11:24 PM
I want to join in on this bath party. This is so hot. Also hoping these pictures make thier way onto cards.


Older news