Triskelion Preorders are now in session! Get your cards now!

Lithrinn's Guild, Myss Nuno houses the largest dungeon in Lithrinn. Made up of multiple rooms, Lyscilla dubbed her favorite area the "Triskelion Dungeon." It was here that she trained her subs and doms in preparation for her trip to Di'Ahla!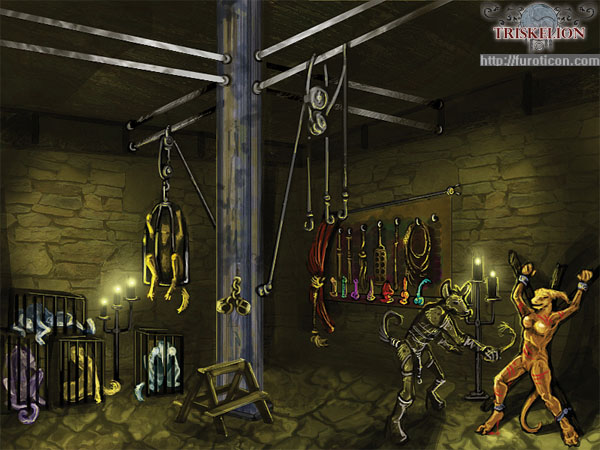 Triskelion Dungeon is always occupied.
Artist: FishyBoner



Learning and responding to commands has always been a slave's duty. Sukouri learns her first position soon after meeting Lyscilla, and remembers it even after all of her travels.



Sukouri's body knew the right answer before she did.
Artist: Farr O'Halifax



Lyscilla's Charm School introduces several new toys and philiosophies, including some major pieces of equipment, like the Saltire. Being tied into a spread-eagle position allows for more access to more vunerable flesh.



The Saltire soon became a staple of Charm School.
Artist: Yuki-Chi



Slave Collar one of your furres to allow it become even more powerful in bed! Altering your furres is a good way of giving advantage to your harem.



Sukouri's collared for good.
Artist: ShinigamiGirl



Get your cards now!










Older news