Challender Brynstin the III refuses to try and live up to his multisyllabic name. Choosing to go by the name Bryn, the lavender-point rabbit spends his days playing pranks on his friends at House Gaar, taking delight in the household upset. But, ultimately, Bryn is following in his family's footsteps, much like the rest of other trainees, ever plodding on toward the Guild Exams.



Bryn shows off
Artist: Brin



With the coming of the Lithrinn Herms, Bryn sees a new chance at mischief. Even as he helps Sukouri escape their clutches, Bryn finds himself ever willing to put himself in their hands in her stead. Immediately identified as a capable sub-in-training, Bryn finds himself in some positions he thought he'd never be capable of bending into.



Bryn is excited to find pleasure in new ways.
Artist: Lazzydragon



Though entranced by Lyscilla's promise for change, Bryn has no problem remembering who his real friends are, and makes the effort to help Sukouri from the inside of the Herm's hold on Di'Ahla.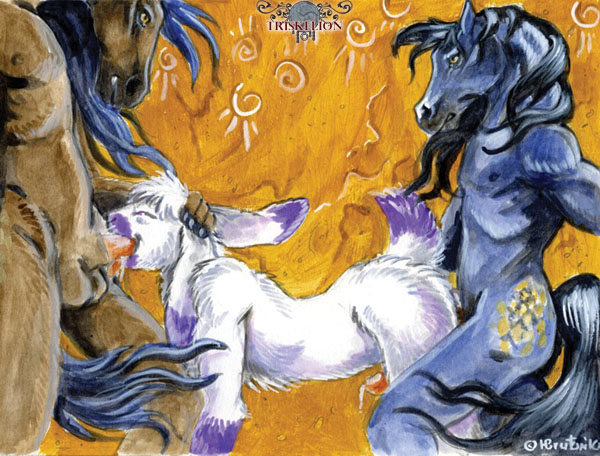 Bryn gets between two good friends
Artist: Heather Bruton
Older news