You guys! You wonderful people! We are 4 votes away from being fully supported on OffBeatr as I type this -- I wouldn't be surprised if we're full-up by the time I'm done posting it!

There are a couple of things I want to address:

1) THANK YOU. Seriously, it is so amazing to see all of the love and support you guys have been piling on us. Thank you x 1000000 -- while making the game is incredibly rewarding on a creative level, it wouldn't be anything without your support and interest. I'm seriously impressed by all of you.

2) We were just recently made aware of a communication glitch on OffBeatr, resulting in the ~possibility~ that some of our replies never made it through the system. They weren't able to tell us which notes got out and which ones didn't, so if you asked us a question or made a suggestion and never got a reply, it wasn't because we were ignoring you! Quite the contrary, I made sure we literally responded to everyone who sent us a note.

If you had a question or an idea and didn't get a response, feel free to resend it, ask it here in the comments, or in our forums. We don't want anyone to feel like they're being ignored.

ONLY 3 VOTES TO GO NOW (Told you!)

3) Our launch date will be this Friday, the 12th. We have a shiny new video for you all, and some seriously sweet stretch goals that we're hoping to hit.

In our shiny new video are some shiny new alpha previews of our promised animated avatars -- anyone want to take a guess at who we're going to feature first? I can give you hints -- one male, one female; both featured in 2nd Vanilla; both adorable when rendered into pixels. ;)

4) Everyone who's anyone should have received their OffBeatr Recommendation Furo Bonuses by now. If you recommended someone but didn't get a 50 Furo (or more!) reward, it's because your Furoticon account and OffBeatr account had different names, and we couldn't find you. If you want to cash in on what's rightfully yours, please message us on OffBeatr with your Furoticon account name, and we'll verify against our list of referrals and send some Furos your way!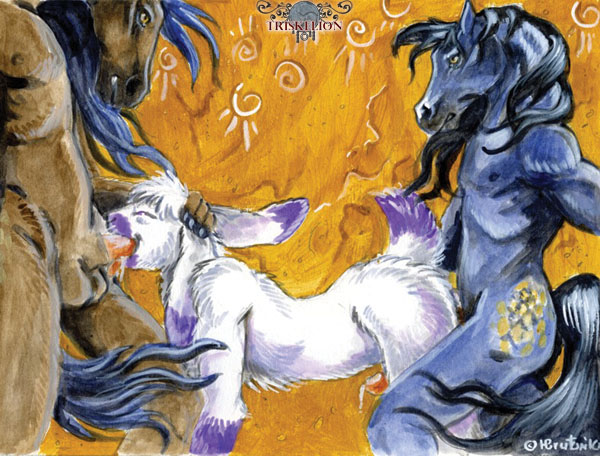 Everyone join in on the fun!
Sorry, comments are closed for this article.
10 comments:
Shukumei on Oct 31st, 2012 @ 04:33 AM
Although I wasn't able to help when this happened. I'm glad to see it did happen and will help out the best I can in the future.

Kaia_Cougar on Oct 10th, 2012 @ 12:20 AM
Now witness the firepower of this fully voted and anthropomorphized pornstation.

lovingangel909 on Oct 9th, 2012 @ 09:37 PM
I cant wait! I'm really excited to have it finally be operational.


JakeShadowWolf on Oct 9th, 2012 @ 09:23 PM
Went from this to moving the launch date to tomorrow. Gotta love how fast things work when the internet is involved. Can't wait to see the launch of the game.

glink on Oct 9th, 2012 @ 08:28 PM
well i for see this game going up early

PrimeAmbitions on Oct 9th, 2012 @ 07:20 PM
I'm still a bit confused by this, are the pledges still going to be avalible once the games launched or is that a no?

Moriarty on Oct 9th, 2012 @ 03:54 PM
The 2000 dollar sponsorship is a hefty price tag but the rewards is offers are incredible. Complete card sets for 3 years is scary powerful.Any deck these people want, they can build.

Jurann on Oct 9th, 2012 @ 03:06 PM
What's going to be even more interesting is to see how many people will actually put their money where their interest is with their votes.

I'd personally like to see some higher-level sponsorship options when the project launches for sponsors, so I can contribute a greater amount (and get greater rewards.

avalon487 on Oct 9th, 2012 @ 02:50 PM
Yay! Glad to see this coming together!

Moriarty on Oct 9th, 2012 @ 02:48 PM
Just one more Vote needed, I wonder who will push this over the edge.


Older news