Has it really been four years? I keep asking myself that, but when I reflect on it, I've done a lot during my college years.

To imagine I was once a shy boy who didn't know much of anything, even myself!

...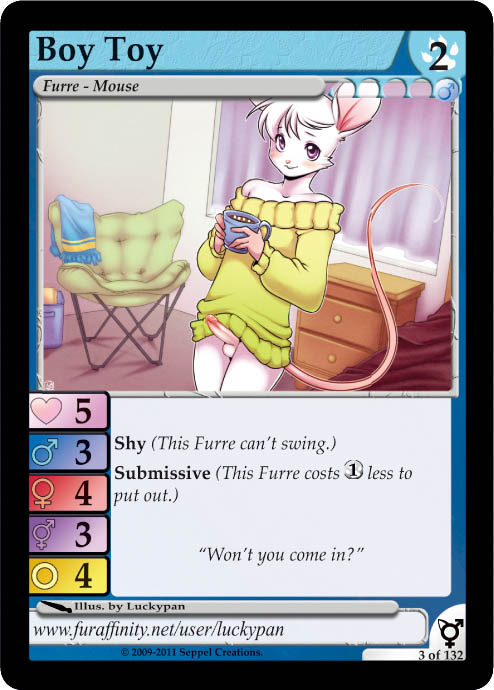 And now, I'm an adult. My better half, Caramel, is only 19 years old, but he seems more prepared for the real world than me. I have him to thank for helping me get out of my shell to discover who I am and what I want.

Did you know they named Caramel valedictorian? I was surprised, too! I'm not sure why he feels the need to go through a full four years of college. He's fully capable of picking up any job in a single day.

Oh, I'm talking about him again instead of myself. While I'm no longer shy, I still defer to Caramel most of the time.

So, back to the topic at hand: myself. I'm a graduate!

...




I'm surprised I made it this far. I remember the days of innocence and trying new things out, and not being entirely sure if they were right for me.

...




And now, with Caramel by my side, I know I can handle anything.

...




Oops, I started talking about Caramel again.

How did I get here?

Gosh, if I had to begin with all my random dating encounters, I could fill a book! As you might recall, my longest relationship at the time was with an older gentleman named Grizzwald. You could say we had a very extended fling that lasted about two years. It was a lot of fun, but we grew distant after a promotion at his job made him relocate to a new office.

Around that time, I met Strawberry, and we solved that whole tentacle mystery. I don't think I ever told you about that. It was a wild adventure. Maybe you'll be able to live through our adventure in about two months.

After that, I started dating aimlessly while focusing more on college work. It wasn't until two winters ago that I met Caramel, but we've done so much (and had so much fun together) in that time.

It's almost hard to imagine that four years ago I was alone, having two-minute phone sex in my dorm...

...




...and now I have so much more! Eh, except I still last only two minutes. Heh.

...




Caramel still doesn't get how I can have such a short fuse. What can I say? He's hot. What he does to me is hot. Everything is so hot!

And I get to spend a whole week on vacation with him! A party with just him and me! Hot!

Who's got the hottest graduation party?

You'll decide in ORAL Graduation: Grads vs. Dancers!

Preorders start June 1st!

Sorry, comments are closed for this article.

14 comments:



Jaxon on Jun 1st, 2016 @ 06:27 PM
this new art is adorable

dontribal on Jun 1st, 2016 @ 09:28 AM
College was 7 years for me. Good on you Sebastian

Mechsae on May 31st, 2016 @ 11:32 PM
Ah nice, so this is like a culmination set.


LadySikerra on May 31st, 2016 @ 03:59 PM
So great to see Sebastian's character development (among other things)!

HamHunterX3 on May 31st, 2016 @ 10:08 AM
Lol awesome game though

HamHunterX3 on May 31st, 2016 @ 10:08 AM
I'm not really into boys, but I wish they had girl versions of the white rats. They're cute.

yiff22 on May 31st, 2016 @ 04:10 AM
Sebastian and Caramel are so cute. I hope there is a plethora of cards featuring the two of them.

ezekiel_tyr on May 30th, 2016 @ 10:39 PM
oh interesting new cards.

Nezumi12 on May 30th, 2016 @ 03:44 PM
you know... with a name like "Caramel" you should expect to be a little sticky now and then. ;)

blizleopard on May 30th, 2016 @ 10:01 AM
It's almost enough to wish that Sebastian get Multi-Orgasmic as a skill, even though he's a male card.

Zeneth_Starr on May 30th, 2016 @ 08:44 AM
I love reading the story and seeing the character evolve through the cards.

I also like that haven nuking ability.


cuddles on May 30th, 2016 @ 07:35 AM
Nice to see Sebastian is no longer shy. I miss Grizzwald too.

Taz on May 30th, 2016 @ 04:31 AM
The popular Red Vibrator from 1st Vanilla finally makes its comeback, and with more setting-appropriate art!

These may be the first card previews (Sebastian really does have the shortest fuse, doesn't he), but the decks are filled with good stuff like these. I can hardly wait to see people playing them!

Kaia_Cougar on May 29th, 2016 @ 03:22 PM
Sebastian is just too cute. Seeing the side by side with 2nd Vanilla is fun.


Older news